Melirryto
Pollen Sitia Aghios Nicholaos
Pollen: a complete natural and healthy food!
Pollen is the male reproductive cells of the plants, which bees collect to transport them to their nest and use them as a basic nutrition. It is rich in proteins, vitamins, amino acids, hormones, and enzymes, elements essential to our diet.
Its benefits are many and important, capable of making it a super healthy food.
It has anti-inflammatory properties
It strengthens energy levels and provides wellness
Helps to deal with allergies
It helps in the treatment of cerebral haemorrhage
It supports the immune system
It contributes to fertility
It increases self-confidence
Improves sexuality
It has positive results in avoiding hair loss

Pollen can also protect the oxidation of cells from free radicals.
For general health and well-being, 1 to 2 teaspoons of pollen grains per day is more than enough.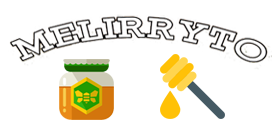 LORD VIRONOS STREET END - SITIA | 2843025596